March 2019 TMC Event
How to Create Effective And Affordable Video
Triangle Marketing Club is excited to host Erik Woodard from Marshall Multimedia for our March event. On March 26th, Erik will be teaching us the high-level approach and processes that will make video more affordable and more effective. I was able to speak with Erik before this month's event so he could share his background and current experience with video with the TMC audience.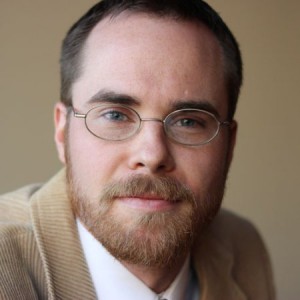 Tell us about yourself and your background.
"I've worked in video and film for over 15 years, including producer and camera operator on a TV series, multiple youtube series with over one million views per video, and a producer on documentaries covering Mexican Cartels, education, immigration, heroin epidemic, and terrorism. I also started my own video production and strategy company in 2010, and have worked on thousands of video projects."
How did you become exposed to/interested in making video?
"I started while in college making student films and commercial videos for non-profits and colleges. But what lead me to where I am was documentary filmmaking and photojournalism – looking at what is, finding its narrative, and communicating it to others."
Why is effective and affordable video so crucial for companies in today's business world?
"First, there's the demand for video and its effectiveness. There are plenty of stats on video's great performance in marketing and peoples desire for it (seriously, here's a google link, enjoy). The real-world results we've produced show at least 6X to 10X increase in marketing efforts. So video is about accelerated growth, beating market growth, and out-marketing the competition – and the first one to start has a tremendous advantage. One of our client's started a video marketing strategy in 2015. Since then, they've beat market growth each year, having the highest Net Margin in their industry-region, and just this past year, three of their competitors left their market because they couldn't compete. But video comes with real liability. Because of skilled labor costs, much more labor hours, and technical requirements, problems with video can kill your budget quick. Video is the most time and labor expensive of all creative assets. So screwing up video means you're undertaking a massive expense that yields no value. And doing video well opens the opportunity to dominate your market. Creating effective and affordable video is how you gain the benefits of video while mitigating the costly risks."
Why is it important to create an effective, targeted video for a specific company/organization?
"An effective, targeted video is part of how you mitigate the risk of low ROI. Targeting is both the video itself a

nd the strategy. It's the messaging and visual style, but also the publishing the video. Knowing your audience well and communicating to them specifically allows you to educate and persuade them to a better purchase decision. And targeting that video through specific publishing – social media, web, email, ads, etc. – ensures that the right people are getting the right message. We always start with the goal – our target audience and results – and work our way backwards with both the video and strategy. We look for gaps in the viewers knowledge about the problem, solution, competitive comparison, etc., and make sure there are solid value props to bridge those gaps. And because video is very different from other assets in how it works in digital marketing, we look for places of digital friction or UX gaps, things that would inhibit the viewer from taking action with video."
What are some general misconceptions you have come across in your career about making video?
"Video isn't affordable

– What they usually mean is that video is a big expense without appreciable ROI. But that's usually because they're doing it wrong. They approach it like video production companies did in the 1990s – one-off, no economy of scale, and no video content marketing strategy. We've made video affordable for solo-preneurs and small businesses because we think like content marketers, and can prove great ROI. So you need to change the way people approach and execute video.

Video must be short (60s or less) to be effective

– Super false, that's like saying only copy of 165 words or less is effective. We've seen huge results with 7-9 minute long videos. One of our clients raised 4 times their goal on IPO with a 9 minute video… (mic drop).

A video has to be 'interesting' or 'sexy' to work

– Those are subjective assessments.  Because we've been inundated with hyper-entertainment, Hollywood level television and films since we were children, we are very biased toward looks, entertainment, etc. 'Interesting' in reality is always circumstantial, and regarding marketing, it's about where the buyer is on their journey. One of our clients is an industrial manufacturer of catalytic converters – so their technical-engineering video would be boring to watch on Netflix with the family, but it's interesting to B2B and partnership prospects."
What would you like the TMC audience to take away from your presentation?
"Video can really truly be affordable and effective. Yes there is risk, and we've seen agencies and teams we fail because their approach or execution of video content marketing was wrong. But if you're willing to change your approach and execution, you can make video affordable and effective across your entire organization – HR for recruitment and training, sales, marketing, biz-dev, VARs, etc. We've done it and so can you."
I want to thank Erik Woodard for taking the time to complete this interview for the TMC audience and for coming to speak this month. Be sure to come out to this month's event on March 26th at 6 pm. For more information and to RSVP check out our Meet-up page!