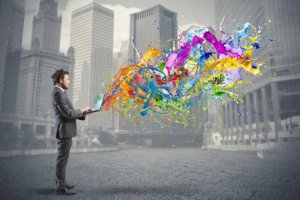 What truly makes companies stand out from one another? Creativity. In this day in age, it is crucial to stay up to date with changes and innovations in order to be effective in marketing. As marketers, we are constantly trying to find favor in the eyes of consumers. Creativity is the most important tool for success of a business.
"I have to believe, just based on the success that we have seen, and all of the changes and challenges that I have seen over the past 5 years, that creativity has been the core of our brand marketing success and brand recognition. –Lia Reich, VP of Marketing and Communications at PrecisionHawk"
Stimulate Creative Thinking
If there is a high correlation between creativity and success, how do we go about sustaining a competitive advantage? If creativity is the key to making an impact and influencing an individual, companies must challenge the employees. It is important for individuals within the company to be able to generate new ideas and create appealing ads. Everyday we are exposed to numerous advertisements that either catch our attention or simply do not. By taking into account each individual's opinions in the marketing process, you are combining ideas and implementing the best possible campaign. Interesting, new, engaging ads will drive consumers to your business and establish brand recognition.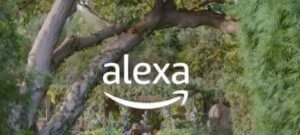 Amazon demonstrated creativity at its fullest extent with their Super Bowl 2018 ad called "Alexa Loses Her Voice." They have already established brand recognition, so now it was time for their creativity to kick in. The Alexa, a cloud-based virtual assistant speaker, temporarily loses her voice so real people are needed to step in as a replacement. The Amazon team brainstormed celebrities that add humor and appeal to all ages. They knew these individuals would need to not only add humor, but also have skill in the particular industries. Amazon chose celebrities Gordon Ramsay, Rebel Wilson, Cardi B, and Sir Anthony Hopkins to answer commonly asked questions to Alexa. Their knowledge, experience and popularity made them a great fit for the role. Amazon's strategic thinking, innovative technology and personal touch was rewarded by being named best Super Bowl commercial of 2018. How did Amazon manage to do this? By knowing how best to reach their market. The ad was creative and exciting, catching the attention of all viewers.
Amazon is a prime example of how to continuously make a name for yourself. Set your company apart from the others and encourage your employees to think outside the box and develop a campaign that will leave a lasting impression on everyone who sees. If wondering how to enhance your marketing methods, Lia Reich, VP of Marketing and Communications at PrecisionHawk, can help. She will be speaking about the creative science behind marketing at our next TMC event on February 27, 2018. Wehope to see all you marketers there!