Ever see a post on social media from a company you like using a key leader or influencer and think to yourself, how and why did this company decide to use them? January's Triangle Marketing Club event is ringing in the New Year with a presentation from Jessie Butner of Go Fish Digital, where she will be sharing her knowledge on Influencer Marketing with the TMC audience. I was lucky enough to talk to Jessie before this month's event, and I am excited to share some of her words regarding her background, current role, and experience with influencer marketing before the event on January 29th.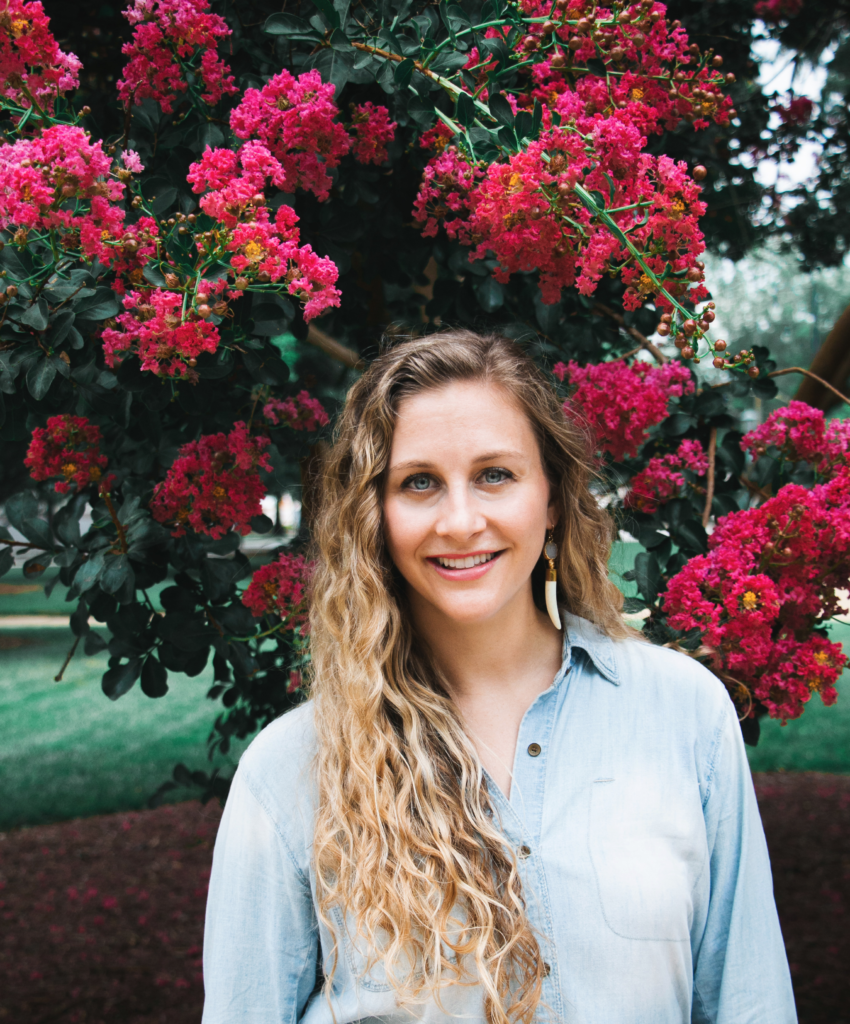 Tell us a little bit about yourself and your background.

"I was born and raised in North Carolina and attended the University of North Carolina Wilmington, where I studied Communication Studies. It took me quite a while to land on what I wanted to do with my life because I was always a big dreamer with a wide range of interests. Communication Studies turned out to be the perfect fit and led to me focusing on digital marketing and, more specifically, PR. I launched my career in the marketing industry in Los Angeles with an agency that worked with entertainment clients including 20th Century Fox and Dreamworks. It was a wild experience that I wouldn't change for the world. After that role, I took a break from the "desk life" and managed a few women's clothing boutiques. In those roles, I was taking a hands-on, small-business approach to marketing and learned more about being a leader. But, eventually, I realized that I wasn't living up to my full dreams and potential and decided it was time to head back to the desk. Go Fish Digital turned out to be the perfect fit for me because there is a great work-life balance, I actually LOVE my coworkers, and the work is always changing and keeping me on my toes."

What led you to your current role with Go Fish Digital?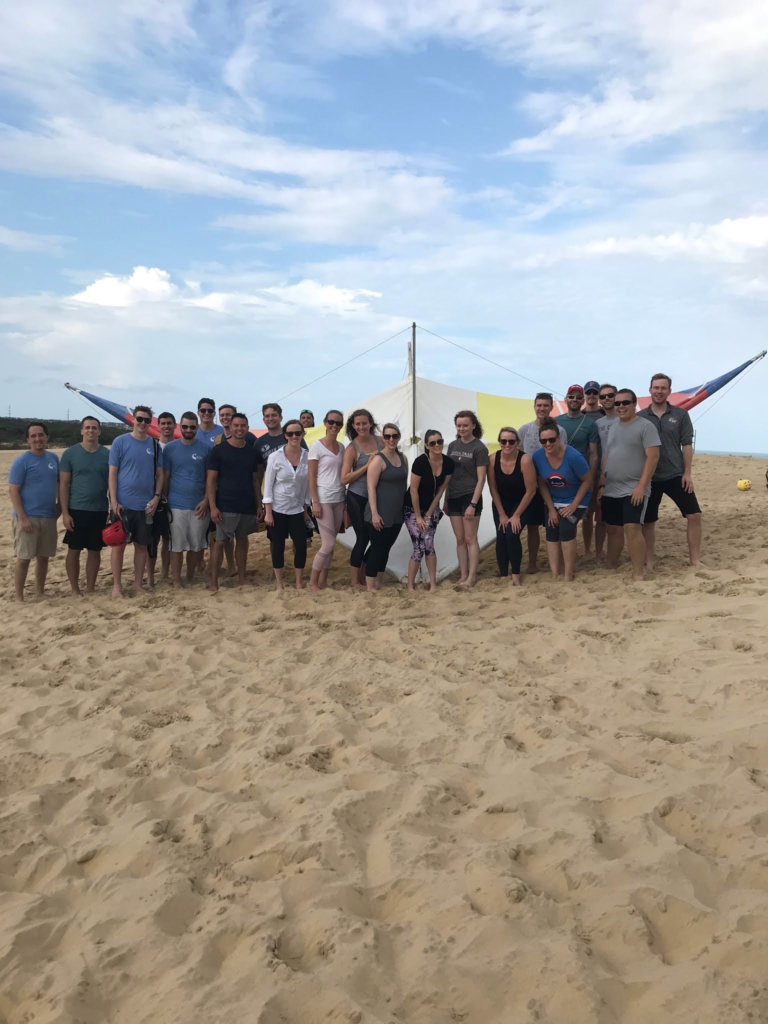 "I started with Go Fish Digital as a member of the content team. After developing within that team and becoming a manager of the production side of our content vertical, I was given the opportunity to help grow the service offerings that GFD provided to our clients. With my background and personal interest in Influencer Marketing, I was thrilled to share my knowledge and help clients to meet their goals by working with influencers. After growing the offering to include clients in the B2B and B2C industry across a wide array of niches, I moved to solely focus on Influencer Marketing. It's been a fun and challenging experience."

How did you become exposed to/interested in Influencer Marketing?

"I've been following some of the initial influencers that emerged in the space from the very beginning, starting by subscribing to their blogs and then following along as Instagram became an important platform for influencers. Because I was a part of these audiences, I've always seen the inherent value that a brand can get from working with an influencer. I can't tell you how many times I've made a buying decision based on the recommendations of an influencer that I trust. That being said, my first experience in working in the influencer marketing industry happened in 2013 as I helped a digital agency launch a blogger program for several clients in the entertainment industry. I would work with the bloggers to create content, plan events, and manage the group. It was a great experience because I was able to put my stamp on the program at the very beginning of my career and I learned a lot from the amazing team I was a part of."

What are some of the main aspects of Influencer Marketing that you think companies should be aware of?

"One thing that many brands attempt when they first start out with influencer collaborations is a quick, pay-to-play collaboration with the biggest influencer that they can find. I hate to see this happening and think that companies should be more strategic in their influencer selection. Just because an influencer has a large reach does not always mean that they are the ideal fit for your brand. That's not to say that brands should avoid macro-influencers by any means, only that they should do further research before making a decision."

What is some of the best advice you can give businesses when considering if influencer marketing is something they should implement in their marketing plan?

"You never want to be the brand that falls behind the times. If you have goals that include increasing brand awareness, improving brand sentiment, driving traffic to your website, or increasing your social following, then working with influencers is likely a fit for you. That probably includes the majority of brands out there. However, I do always say that there are a few things a brand should have in place before diving head-first into Influencer Marketing such as a strong social profile and a well-built website."

Are there any key takeaways from your presentation that you want the TMC audience to leave with?

"Absolutely! I want the audience to leave with an understanding of how to best utilize influencers to reach their brands' goals. TMC Members can expect to leave with actionable steps for identifying influencers, managing campaigns, and how to report on a collaboration."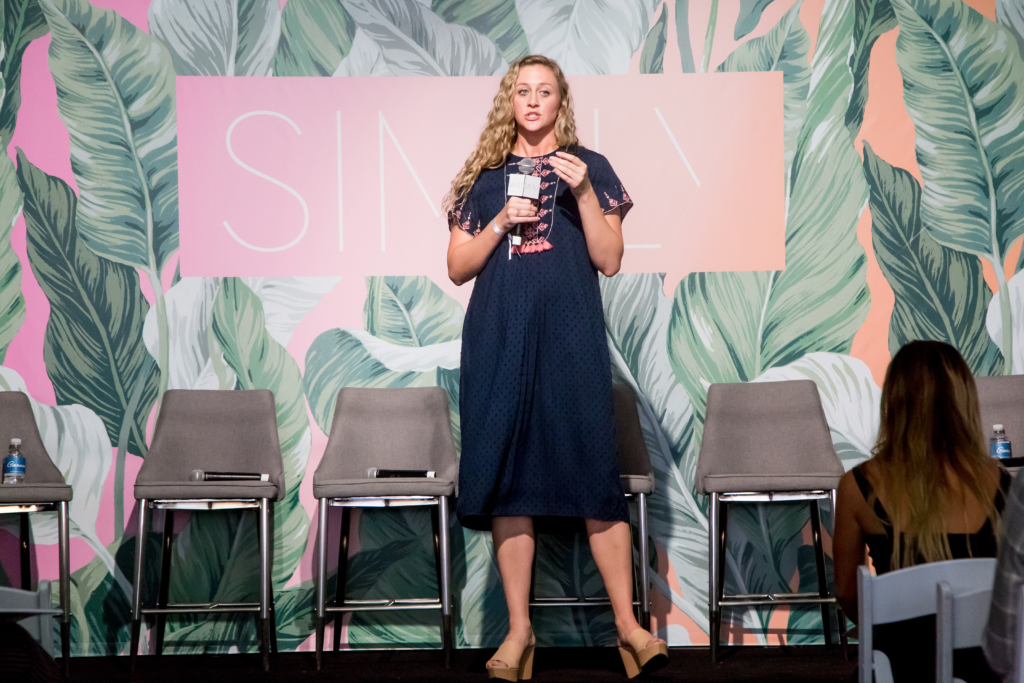 I would like to thank Jessie for taking the time to share her story with me this month and for agreeing to come speak to us outside of her busy schedule. We have a great event ahead of us and are looking forward to seeing you all there. Don't forget to RSVP on the MeetUp page for this month's event on January 29th at 6:00 p.m.

Also, check out Jessie's business Twitter page and the Go Fish Digital website below!