No matter what industry you are in, there is a trade show out there for you to attend. Some people have said the costs associated with trade shows make them too expensive to attend, but the benefits of going tremendously outweigh those costs. Whether you want to gain insight to industry trends, network with colleagues, or just see what the competition is up to, you should go to a trade show.
Many trade shows require you to travel out of town to attend, but that's the fun part! You get to explore a new place and gain all sorts of new knowledge. But, it's important to choose the right trade show to go to. You need to do your research to make sure where you are planning to exhibit is where you need to be. It could be helpful to ask other people in the industry or any mentors what trade shows they go to; or research the competition to see where they exhibit.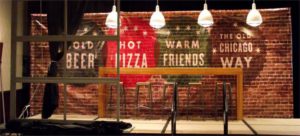 By attending a trade show, you are exposed to lots of new ideas and trends. You can learn what your business is doing right or wrong and how to improve in the future. It's important to see what's popular so your business can know how to keep customers happy in the best way. There are tons of ideas and creative ways to boost business for you to discover at trade shows, so make sure you pay attention!

See what your competition is doing at trade shows. Their information is out there for everyone to see, including you, so take advantage of them publicizing. You can learn valuable information to see how you measure up to your competition. See what you could be doing better or the good work you can keep up to support your business.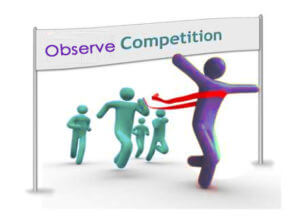 Go to presentations and networking events while you are there. It's not helpful to just sit at your booth the whole time without being social. You can meet so many different people by going to special dinners or presentations that trade shows so often have. There are lots of opportunities to take advantage of while attending so go to everything you are able to!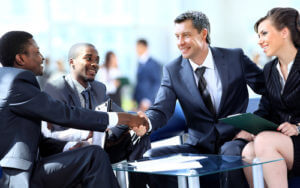 According to a survey conducted by Skyline Exhibits and EXPO Magazine, most people attend trade shows to see new products, keep up to date with industry trends, and to see many companies at one time. View the full survey here.
And above all else, have fun! Nothing gives a business a better reputation than an owner or worker who is enthusiastic about what they do. Trade shows and conferences are a great opportunity to grow your business but also a great way for you to grow yourself!