Career Fairs – a tabling event that all college students who are seeking an internship or job are familiar with. I can't begin to tell you how many times I've heard from professors, academic advisors, and career advisors how "beneficial" these fairs can be. I attend the University of North Carolina at Charlotte and recently went to one of these ever so glorified career fairs. I must say I have to disagree on how "beneficial" it was to me and my ego.
So, let's start out discussing the marketing for the event. There were posters and flags promoting the event all over campus starting weeks in advance. All the professors were talking about it, so I figured why not see what all the fuss is about. I rounded up a few Delta Zeta sisters of mine, put on my professional best, and headed for the Student Activity Center where it was being held one Friday afternoon.
I knew about four days in advance that I was going to attend the fair. I got my resume and business cards ready. I even researched a few of the companies that were going to be there, so I would have some sort of idea when I walked up to their table and introduced myself. I had every intention of handing out at least a few of my resumes and getting to talk to a few companies that could potentially be interested in me, but oh was I wrong.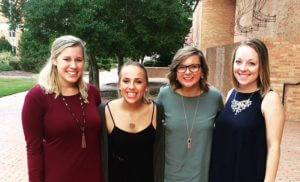 I walked into the Student Activity Center and was immediately overwhelmed. I got in line to check in and receive my nametag. Once I checked in, the chaos started. I took a lap and felt like the ultimate tourist looking at all of the different tables and companies displayed on either side of me. After I looked around, I decided on two tables that I was *extremely* interested in talking to – Lowe's Home Improvement and Coca-Cola.
After I gained enough courage to actually stop at the Lowe's table, I stood in a decent length line to talk to one of the recruiters. As I was standing there, one of the recruiters came up and asked me if I had signed in. I replied that I was waiting for the iPad so I could. He proceeded to ask me what I was studying. I replied that I'm a declared Economics major who is switching to Marketing and seeking a marketing internship. Once I was through explaining why I was there, he said "Oh. We're only looking for IT and engineering students." and walked away.
Very discouraged after that, I strolled over to the Coca-Cola table thinking it couldn't get much worse than that, but I didn't know what was in store next. I shook off what just happened and introduced myself proudly and told the recruiter my major and what I was looking for. The recruiter handed me a pamphlet and told me to start with the website. I took the pamphlet and tried to get some answers as to when I should apply for the internship position, what it would be like, etc. Yet again, I was directed to the website.
After those two experiences with "talking" to recruiters, I left…with my head hanging…feeling defeated…and about two feet tall. The rest of the day, I wondered what I did wrong and how it could've gone differently. I believed these fairs were supposed to be helpful to me but was stumped as to why it made me feel even more scared about the future than I was before. It finally dawned on me – it's not me, it's them.
Walking around the Career Fair, I knew some of the companies, but some of the others I didn't. Whether or not I knew them didn't really matter. What mattered is how they treated their prospects or the students interested in working for them. Where a majority of the recruiters go wrong (especially the two that I talked to) is that they negatively represent their brand. Turning away students who show genuine interest in their company is just wrong. Besides being rude, it portrays bad customer service. I immediately didn't want to work for either company once I was denied and walked away from. If a recruiter treated me like that and expected me to still want to work for their company, it made me wonder how people higher up in the company treated their employees. Hmm.
Also, the recruiters didn't do their companies justice. Besides customer service and just being a kind human being, I think they forgot that they were representing a national and even worldwide brand. The smallest incident can turn a customer away from a company. Whether it be bad service at a restaurant or a finger in a burger scandal (…I still won't eat at Arby's to this day).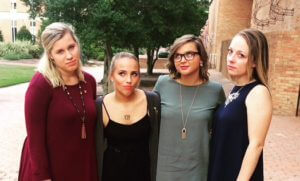 It doesn't take much for a customer to not want to shop with you. Honestly, if I didn't love the taste of Coke so much, I probably wouldn't want to contribute to Coca-Cola any more. That's how much of an impact their customer service had on me. Customer service is bigger than a product or a brand – it's what makes a product or a brand.
I know I'm not the only person that felt defeated after leaving the Career Fair. I met a few sisters afterward and they all had similar experiences to mine. Alex Harris, an Elementary Education major said, "I felt that the options at the Career Fair were very limited. A majority of them were geared towards engineering and business majors." Leaving frustrated, Josie McNealy, a Criminal Justice Major said, "Although the Career Fair offered great opportunities for students, the vast majority of the companies were only looking for a very select skill set which excluded so many hopeful students." She continued saying that, "if you were not a computer science major or civil engineering major, the event was a complete waste of time."
So, why send recruiters to Career Fairs in the first place? I think the reason is to genuinely find students who would fit a particular job opening within your company. But, when all of those job openings are technical and engineer positions, don't just turn away the business students and others. Give them a card, have them follow you on social media for upcoming opportunities, and DO A LITTLE BETTER THAN TELLING THEM THEY AREN'T WANTED OR NEEDED. In the end, sending a recruiter to a Career Fair may hurt your company more than not sending one due to their bad customer relations representations.