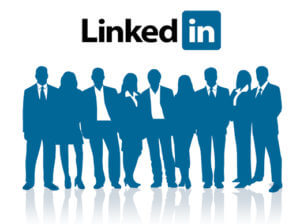 LinkedIn is great way to network in your industry as well as seek internship and job opportunities. It is like the professional version of Facebook. Your LinkedIn profile is like an online resume, which is meant for you to showcase your talents, accomplishments, and experiences in a professional manner. So what does it take to get your profile noticed?
Your Profile Photo
Adding a profile photo is a must! Your LinkedIn profile photo is your first impression with a potential employer. Never use the default avatar because it could position you at the bottom of the search results. Do not be discouraged if you do not have a professional headshot. Just use the most professional looking picture you have. Make sure it is just a picture of yourself, so there is no confusion to those viewing your profile.
Your Headline and Summary

It is important to make your headline stand out. Keep your headline clear, concise, and free of unnecessary jargon. Include your job title as well as what you do or who you serve. In addition to a headline, it is imperative to write a
summary. Your summary is a way to elaborate on your experiences. Try to limit this to five or six of your biggest achievements or accomplishments. You can write your summary in first person; however, it is crucial to consider who your audience is. A hiring manager, a potential employer, or even a prospective client will be looking for how you can benefit them. Using bullet points, similar to a resume, can make your summary easier to read. If you would like your profile to be searchable, add relevant keywords.
Fill Out Your Profile
You can add a multitude of things to jazz up your LinkedIn profile. Include a number of skills as well as organizations and your educational background. LinkedIn is a fantastic place to present things that might not fit on your resume, but still show that you are well rounded. You can also add media to your profile, such as images or videos, as like a visual portfolio! You may also want to add links to relevant sites. Consider including an online portfolio or possibly a blog you may have written. Fill out as much profile space as you possibly can!
Other Helpful Tips
Recommendations are another key to a successful LinkedIn profile. A great way to get a recommendation is by reaching out to your colleagues or past managers and asking them to write you a recommendation. Remember to update your status constantly as well! This shows that you keep up with your industry and that you are up to date on current events. Lastly, make sure to only list your work experiences that are relevant to your goals. If you would like to view a successful LinkedIn profile, check out this perfect example! Also, take a look at 7 tips that can help you create an outstanding LinkedIn profile!