Have you ever missed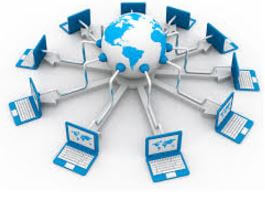 a TMC event you were really looking forward to? Do you ever wish you could see the highlights of the presentation on your own time? Now you can!

We are introducing a new Webinar Series called "What You Need to Know"! This is your chance to hear some great advice from brilliant marketing minds. They will be held in 30 minute sessions along with a Q&A! Our first webinar event will be held on June 1st at 1pm EST. Douglas Burdett, our February speaker, will be discussing information from over 100 marketing books that will make you more effective in your field.
Our purpose of hosting a webinar is to help TMC members gain access to amazing presenters and spread
our reach to marketers everywhere. Digitizing this knowledge will make it much easier for our members to access the information needed to become productive, successful marketers. Webinars eliminate the need for excessive travel and can be shown to hundreds of thousands of people across the world, and allow the audience to ask questions to the speaker live. The heightened level of interaction creates personal connections between the speaker and his audience, allowing for a speaker to focus on the specific needs of those in attendance. The speaker will share his or her information in a fresh new way, formatted especially for an engaging, interactive online audience. Additionally, webinars can be recorded, which allows for the audience to relive the presentation and analyze and understand the content as thoroughly as possible. We make your satisfaction our priority, and guarantee a convenient, fun, and affordable experience for you and your marketing team. 
We hope to have you all in attendance at our very first Webinar on June 1st at 1pm EST. If you would like to register, click here!