Are you in charge of a social media program or a manager/ business owner trying to make sense of the social media landscape? Does social media leave you feeling easily distracted and looks like your day is disappearing down a rabbit hole? Are you constantly reaching for your smartphone in the middle of something important? Do you struggle with finding social cues in online communication, which can lead to misunderstandings and negative relationships? Do you sometimes find your emotions getting the better of you, causing you to send an angry tweet by mistake, that you wish to take back?
Fortunately, we have help! Join  Triangle Marketing Club as we welcome Grant Crowell, veteran Digital Marketing and Social Media Strategist, who is presenting on the topic "Turn Distraction into Directions! ADD in Social Media" on January 31st at Knowledge Tree in Raleigh.  RSVP to the Triangle Marketing Club event so you can understand the connection between Social Media and Attention Deficit Hyperactivity Disorder (ADHD) and learn how to turn distractions into directions!
Grant's Educational Background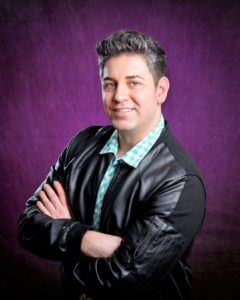 Grant was born and raised in the tropical state of Hawaii. He first attended the University of Hawaii at Manoa, went into the Army to pay for college, attended the University of Colorado at Boulder for one year, then returned to Hawaii.
Grant desired to be a professional cartoonist which is why he deided to major in Fine Arts. He explained that he grew up watching Peanuts and other similar cartoons, which allowed him to relate to his condition of ADHD.
But, Grant's original plans changed due to unexpected obstacles. With the lack of financial security, as well as having professors who were not particularly tech savvy, he decided to switch gears. He was now on the path to get a Bachelor of Arts instead of a BFA. Grant took numerous classes in the diverse subjects of journalism, communications, political science, and religion. "I had many interests, but I really lacked enough focus which was partially due to my ADHD." Says Grant. As a student, he obtained a job at the College of Business public relations office. However, he did not take advantage of any business related classes.
Grant's Professional Experiences
Beyond his college education, Grant worked countless jobs. After graduating, his first job was in the field of graphic design for an office supply firm. Shady business practices led him to quit, and obtain other graphic design jobs, including one at a national credit rating firm. Grant said, "I had to wear a tie and a dress shirt, so not my style!" For Grant, while financially secure for the time being, the job was extremely boring which is a major negative environment for people with ADHD. So after three years at a credit rating firm, Grant quit and invested full time in his Search Engine Optimization business, "Grantastic Designs."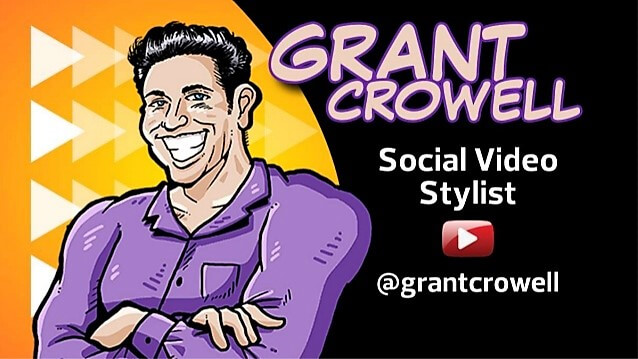 "Back then it was the mid-to-late 1990's, so how I did 'Social' was by writing and publishing lots of helpful articles on my website that were based on my colleague's own business questions around search-friendly, user friendly web design. Then I participated in email news groups, and just learned how to effectively network one-on-one at any business event I could get access to." All of Grant's efforts not only allowed him the freedom to run his own business for 10 years, it also gave him amazing speaking opportunities across North America as well as big name clients such as HSBC and the American Cancer Society.
After selling his company, Grant worked as a professional copywriter and book editor in the Social Business field, followed by long-term contract positions at Sears and CDW in Chicago. "CDW was my first true position working full time in social media, including managing all the YouTube channels for an enterprise-level B2B company. " he says. After that, Grant worked another long term contract job for the agency called Touchstorm, which handled all the YouTube channels for Procter & Gamble. He managed several of their YouTube channels including Swiffer, Olay, Gillette, and Head and Shoulders. Today, he works as an independent digital marketing strategist and consultant with a wide range of clients.
Grant's Presentation
Grant hopes the TMC audience gains some great insights about the relationship between ADD / ADHD in our Social Era, and how it affects all of our focus, productivity, and overall personal health. The main areas he plans to share on:
Productivity– how to manage social media and electronic device use so you can stay focused and reach your goals.
Relationships– how to better understand your emotions and others, how to pick up the hard-to-find social cues, knowing when to pause and think before posting, and healthy ways to communicate online for better relationships in the workplace.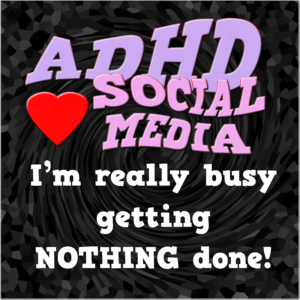 He also hopes that the TMC audience can learn how to avoid "Virtual ADD" syndrome, which was coined by him to explain the concept of having ADD/ADHD related symptoms such as lack of focus and poor management of social media as well as use of electronics. These symptoms can impact emotional, physical, and social well being.
"ADHD can be a gift, not a curse!" – Grant Crowell
Grant stated, "you can learn more about this impact on my career and personal life. " You can also check out Grant's YouTube channel, SlideShare, and SoundCloud to learn more about Grant and his findings of ADHD and social media! If you are having trouble focusing and losing productivity, then Grant's presentation is just the one for you!