Once every month, typically on a Tuesday, our outstanding group of marketers meets at an awesome work space to network, listen to a great presentation, snack on some delicious appetizers, and drink yummy beverages. However, Triangle Marketing Club can't take all of the credit for such great monthly events. We owe a lot of thanks to our wonderful sponsors!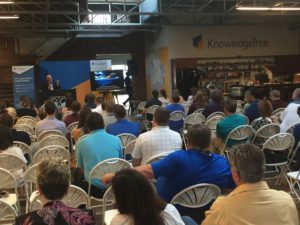 One sponsor in particular that has been a tremendous supporter of our events is KnowledgeTree. We are so grateful for them and the great space they provide for us all to relax and network every month. If you haven't gotten a chance to check out a Triangle Marketing Club event and see their company's space, come out to their facility on November 29th and see for yourself!
So what is there to know about KnowledgeTree? Well, I got to find out first-hand from Senior Marketing Manager, Shelley Cernel.
KnowledgeTree
KnowledgeTree helps sales teams know what to say next to advance any prospect. The solution uses predictive analytics to analyze which content works best for any sales situation and automatically pushes winning content to where reps work — in their CRM and email.
Also, KnowledgeTree helps marketing teams identify gaps in their content library and gain insight into what content is advancing deals and how. As a result, they are able to optimize their content creation efforts.
They work by their mission statement, "We help every sales team know what to say to advance any prospect," which allows them to provide the best content and guidance for their clients.
The Story of the Beginning  
KnowledgeTree was founded as a content management solution. According to Shelley, the company identified one of their customers doing something "particularly interesting" with their solution. Meaning, they were assessing the Return on Investment, ROI, and tracking the content performance.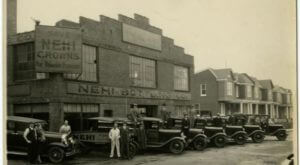 As a result, they realized that this analytics-driven approach to sales content was a massive market opportunity that their company could easily embrace.
Services
The two primary software products offered are KnowledgeTree Launchpad and KnowledgeTree Fusion.
KnowledgeTree Launchpad provides a web-based, enterprise-grade application for storing, managing, and sharing sales enablement and marketing content.
KnowledgeTree Fusion assesses which sales enablement content is most effective for any sales situation. It pushes those recommendations to reps where they work.
Specifically, they created KnowledgeTree Fusion as a software to address the market opportunity for incorporating the use of analytics and sales content.
Customers
Like other companies, KnowledgeTree loves their customers. Their clients tend to have growing or large inside and field sales organizations.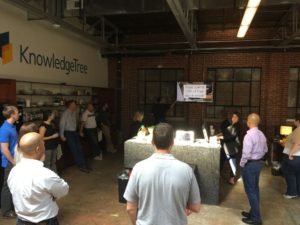 Specifically, hyper-growth companies such as Zuora, RingCentral, and RealPage all depend on KnowledgeTree. As customers of KnowledgeTree, they are guaranteed to receive constant support with their sales processes and relevant content for their sales reps.
Competitive Advantage
As a salesperson, it is essential to make sure you use the right content that engages your prospects. So why not get assistance from a company that can help you do just that? KnowledgeTree uses a dual focus on "predictive analytics for sales" and "embedding in a rep's workflow" to help their clients accomplish their goals. As Shelley stated, "We see content use triple and prospect engagement double when sales teams use KnowledgeTree."
We really appreciate all you do for us, KnowledgeTree. We wouldn't be where we are today without you and your fantastic team!