Two guys walk into a trade show…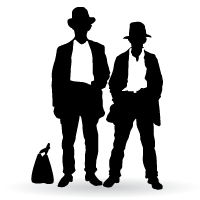 One is just starting his own business that develops ultra lightweight dynamic slat wall product displays.
The other may be known as a "trade show king," where everyone seems to know his name.
What could these two possibly do together, and how can they help you?
Though I am so happy to be able to give you a little insight on how fascinating these two individuals are, in order to get the full effect, you must attend the event on March 22nd and see them in person!
We are super excited about this event, because it is the first one Live Nation will be sponsoring.  Which could involve some free concert tickets… 
Plus we have TWO speakers that are willing to bring their expertise together in order to share their knowledge for the betterment of others.  Though we love love love The Knowledge Tree, and are so appreciative of everything they have done for us, this event will be held at a different venue that is able to hold a larger crowd.  Up to 400 people in fact, so bring your friends and lots of them.
So about the two guys that walked into the trade show…what ended up happening?
Guy #1 Christian Etheridge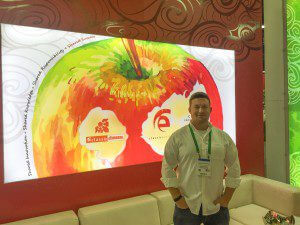 He is one of those rare people you meet in life who just knows how to brilliantly simplify things.  He knows how to put up a fight, literally, with class and determination.
His story is very interesting because it is not your typical business degree corporate path we tend to hear about.   Instead of business school, he chose the marines.  He spent five years there as a quality assurance inspector on electronic warfare aircraft.
"Marine corps taught me discipline which has come in handy while owning your own company." – Etheridge  
Afterwards he gained over 10 years of experience in areas such as small business/start up development, sales, logistics, team building, production, and of course our favorite, marketing.
Not only that, but Christian is a successful small business owner.  He started his own business, CCF Tree Service LLC, in January 2011.  In under four years CCF was ranked in the top 5% of Tree Companies in the State of North Carolina. (A long list of his accomplishments can be found on his LinkedIn page).
Today he is the SVP of Sales and Marketing, and Co-founder of  GOGOpanels.  Which is an industry leader in the manufacturing and development of ultralight dynamic slatwall product displays.
A big thing that stood out to me when first talking with Christian was his appreciation of failing.  He said to me, "Failure is Fantastic."  Most people don't think like that, including me before I met him.  He went on to say that "if you fail, at least you can put a check in the box that doesn't work."  It's just like with sales, he said "Rejection only shows you what door not to knock on."
I believe one of things that makes Christian so good at what he does is his mindset.  That is a big thing you will notice for yourself when meeting him in person.  He is bold, and not afraid to speak his mind, but he is honest and optimistic which is very important in order to successfully last in the business world.
"It is always good to remain approachable, and absorb as much information as possible." -Etheridge
Guy #2 Tony Ricci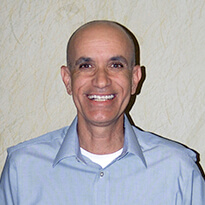 When it comes to trade shows, Tony is a true expert.  He has over 22 years of experience in the event industry.  He has worked on both sides so he has seen it all.  He was a wholesale supplier and even a retailer on the direct side to the end user.  Dealing with both sides of the industry has built him a lot of credibility in what he does as well as a large valuable network.
He has done everything from corporate trade show displays, portable displays, GM Exhibit Hall, Fortune 500 Trade Show program, owning his own trade show business, and most currently working at ADM Two Exhibits and Displays Inc. as the Business Development Manager.
Last year he worked with Optima Graphics, at the EXHIBITOR Live Trade Show which is the only trade show for the trade show industry.  This is where he met Christian.  Since he had a background in portable exhibits, Christian's product immediately caught his eye.  "The product had a definite niche and need for the industry," said Ricci.  They got to talking, sparks started flying and before you know it the bromance had begun.
What makes this talk so unique is that these two will be able to give you insider advice from all different sides of the Trade Show industry.  From the beginners guide, to manufacturing and retail, as well as important marketing techniques in order to maximize your brand.
And who knows, maybe you'll come to find that the Trade Show Buiz is what you have been looking for all along.
"The only person that stands in the way is you." – Etheridge