As a member of Triangle Marketing Club, you probably now know how much we love our sponsors and appreciate all of their dedication to our organization. It's truly because of them that we are able to have such successful events every month. This week we'd like to recognize our sponsor, Brasco ///.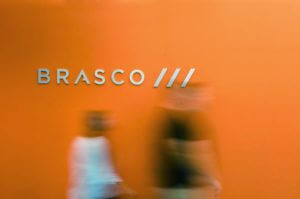 In order to learn more and to properly introduce them to our members, we asked Brasco /// a few questions about their great agency. So, stick around to read what they had to say.
Could you give me a brief description of your company?
"Brasco /// is an award-winning, creative branding and digital marketing agency located in the Warehouse District of downtown Raleigh. Since 2007, Brasco /// has focused on providing marketing and branding expertise to a wide variety of clients including Fortune 500 companies, young technology start-ups, government agencies, and non-profits. For the past two years, Brasco /// has been voted one of the top Raleigh marketing agencies, and top 20 in North Carolina."
What services do you offer?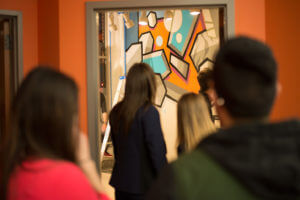 "Brasco /// offers a long list of marketing and creative ad services, both online and offline, to include: branding, strategy, creative design, web development, search engine marketing, advertising, video, PR communications, interactive media, and much more."
What makes your company different from the rest?
"What makes Brasco /// unique is our ability to find creative ways to engage audiences through purposeful marketing. Over the years, we've developed an effective, metrics driven strategy to develop campaigns that achieve results through a creative approach. Another differentiator is our team, which is made up of talented specialists that range from branding and marketing strategists to creative designers, web and app developers, and digital marketing experts. Each person comes from a different background bringing different unique perspectives that help us when developing campaigns for our clients. We are driven by the mantra, "Be Authentic" which motivates us to seek real connections and innovative experiences for the brands we represent."

What's the story behind the beginning of your company?
"Brasco /// began as a few friends coming together, sharing their talents, to deliver quality design and web projects. We took a boutique agency approach during the first couple of years, focused in branding, design and web development. In 2010 Brasco /// rebranded to become the agency we are today, taking a brand and marketing strategy approach, to continually lift the quality of our work. Brasco /// is now in a high growth stage, developing an all-star team of talent to deliver a fully integrated suite of marketing and advertising services. Brasco /// has grown to become one of the top agencies in the region."
What kinds of customers do you look for?
"Brasco /// has worked with a wide range of companies (B2B & B2C), large and small. As we continue to grow we believe we add the most value to companies looking for creative ideas and a brand centric strategy to reach an audience. We are looking to continue to adding new clients, ranging from medium to large brands, stretching verticals from technology to healthcare, food services, manufacturing, and consumer goods."
Does your company have a mission statement?
"We engage audiences to tell brand stories through purposeful marketing. We exist to add value to our clients through creative ideas and marketing expertise that helps our clients solve their problems."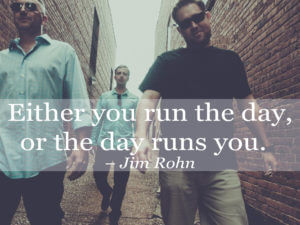 What are the overall goals for your company?
"Our vision is to build a unique creative ad agency that effectively delivers on our mission of engaging audiences and adding value to our clients. We want to add great people who are talented and want to help our team grow. We will grow over the next five years (2020) to approximately 25-30 people, in two to three offices. We are working toward being able to open a new office in 2017."
Is there anything else that you would like the TMC audience to know about your company?
"We are always looking for talented marketers, designers, web geeks, and all around smart people. Feel free to share your expertise with us >> JoinOurTeam@brascomarketing.com"
Thank you so much for being a loyal sponsor, Brasco ///. We are so grateful to have you as part of the Triangle Marketing Club family, and we look forward to continue working with your agency.