Our next #TMCTonight is this Tuesday, September 19th where you can join us for another exciting event! Our awesome speaker John Andrews, CEO and Co-Founder of Prevailing Path, will be presenting on "Mapping The Prevailing Path to Purchase." Be sure to RSVP because this is a presentation you won't want to miss!
The Interview
Could you tell me a little bit about yourself?
"So I'm a North Carolinian, I was born here, I grew up in a little town called Asheboro that's not far from Greensboro. And I love North Carolina, I have been gone a total of five times and have always come back, and now I'm here to stay. I am a career marketer. I went to do an undergrad at Lenoir-Rhyne in Hickory, NC and I got my MBA from Wake Forest in marketing."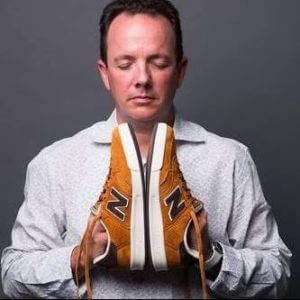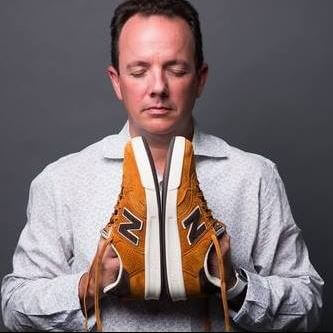 What inspired you to become an entrepreneur?
"You know I think I had just been in the corporate world and it had gotten to a point where, I really didn't want to go to the next level or to just keep climbing the path. I didn't want to be a VP, keep doing the same thing. What was really attractive about the entrepreneurial world was that you can be your own boss. If you see better ways to do things you can do them, and either be successful at that or fail at that, which is kind of scary but also kind of exciting. And I think there was just a sense of time. When we started Collective Bias I was 42 years old. So I'm like ok, so I've got a great job at Walmart, I make good money, I've got good benefits, I can do this and retire, and that'll be great. But, if I'm going to start a new business and do my own thing, I need to do it now, because I could still fail and come back. How do you minimize the future regret of stuff that you didn't do."
From LinkedIn and Facebook I see a lot of interesting experience in your back pocket, could you tell me about a couple of them?
Hanesbrands
"My first job out of business school was with Hanesbrands in Winston Salem. I worked for the L'eggs Hosiery division. I chose L'eggs in particular because I thought that learning to work in retail, especially with Wal-mart would be very important, and sure enough, about three or four weeks into my job I was over in Arkansas, doing a new reset of a line we were working on launching. So, you know, that was my first experience with Walmart and why I joined the company, so I was excited about that. While I was there, this was in 1997, so a long time ago, I got a little exposure to digital, so I was working with a team that was doing the website, and we were doing one of the first e-commerce deployments on the internet thing. We were actually selling L'eggs products via e-commerce about 20 years ago. It was one of the first consumer brands that was actually in that. We actually had a lot people buy our products from Japan. It was very popular in Japan. It was interesting that by opening up the marketplace, you found some new markets. People actually paid to have our products shipped to Japan, and I'm like ok great!"
PictureVision
"I left a couple years after that and went to a company called Picturevision. Picturevision was a startup located in Herndon, Virginia. And it was the backend of America Online's You've Got Pictures Service so when you used the service, the pictures would come from Picturevision. Picturevision actually made machines that scanned people's pictures in the photo development process so that you could create picture CDs, I don't know if you remember those, and then upload them to the internet, which in '99 was really hard to do. That was my first exposure to the startup world and I really liked it. And that company was bought by Kodak in 2001."
Could you give me some insight on your company Prevailing Path?
"In January of this year with my business partner, Ted Rubin, we founded a new company called Prevailing Path. We are seeking to better understand the digital path to purchase so that we can create greater marketing efficiency. Our kind of thought process is most of the advertising that you see in digital today is still push advertising, so very similar to the kind of advertising we were doing with newspapers, radio, and TV 20 years ago and it doesn't work very well with digital channels. Think about your own experience, you know what happens when you get a pop up ad on your mobile phone when you are doing something else, it's kind of annoying, so we think let's map what shoppers are actually doing on the path to purchase and see if we can produce content on that type of purchase to better engage them when they need it versus interrupting what they are doing. We are in the process of building that, we have a few customers that we're pretty excited about."
What do you like to do in your spare time?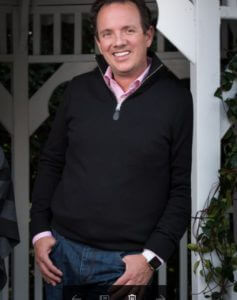 "So I love being outdoors. Little bit of running, hiking, and biking. I spent a lot of time over in Umstead, hiking with my family or my dog. And I go on trips, I'm going on a trip in October to Everest Base Camp with an organization called Alpine Ascents, so we will spend three and a half weeks hiking to the base camp at Mount Everest. Over the past year, I've been learning to sail and I really enjoy sailing. In fact my wife and I just bought a sailboat. I'd really like to go all the way through and get my captain's license. I'd really like to be able to sail to far away at some point. I have an eleven year old daughter, so that's full time. My wife and I own a dog and a cat, and we are kind of a typical family I guess."
Could you tell me more about Walmart Elevenmoms social marketing platform?
"I moved to Walmart in Arkansas, to join the dry grocery team and I was a marketing manager on the dry grocery team, did a lot of cooperative marketing with folks like Pepsi and Coke, Frito Lay and Kelloggs. Working with some great brands. About 6 months into that job, I was asked to lead and form an emerging media team. I didn't know what emerging media was in 2007. It was defined for me as everything beyond the banner ad. So it was social and location based, and some mobile, and things that were just starting to come out of the ground. When I search for things like saving money, Walmart didn't show up, but really great content showed up primarily from bloggers. Some kind of bloggers that were creating content about saving money, you know Walmart's core brand promise. I said Oh, that's pretty cool, so I began to reach out to them and really understand that this is a really cool thing, and we formed a group of them called The Walmart Elevenmoms. The Walmart Elevenmoms were a media group. They produced content about saving money and things related to our suppliers at Walmart. It was just another form of media, it just happened to be media produced by people, and the Elevenmoms group was one of the first people as media. It was really built by the community itself, they helped design it, they helped guide us through it, and it was pretty innovative. If you google Elevenmoms as one word, you will find content and stories that they created."
Check out this great presentation on Walmart Elevenmoms!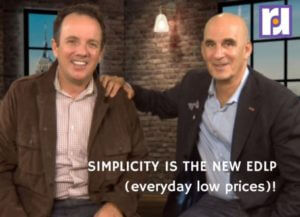 With all of your experience, do you have any advice for marketing professionals such as myself?
"The biggest advice I can give anybody is always be learning, ABL. Marketing is changing so fast right now. I know that the professionals can't keep up. I believe wholeheartedly that the only way we really understand digital is to use the tools. You know I meet marketers all the time that are running snapchat campaigns for their brands, but they don't use snapchat. And I'm like well how can you run a campaign on snapchat if you don't use snapchat? You gotta understand it. I just think you really, really, really gotta learn everyday, use the tools, understand how they work, and think about the consumer."
What is one key takeaway you hope the TMC audience leaves with after hearing your presentation?
"Retail, especially stores and the way we shop, is changing in a rate that's faster than ever before. If you just think about your options now for shopping, are just crazy. And consequently, consumer behavior is changing. Marketing, for the most part, is not changing yet and I think there is a big opportunity for people to really get smart about marketing products and services today. And do it in different ways that are relevant to the people they are marketing to, instead of continuing to do traditional push marketing. I just think that it's going away. Marketers are going to go away. If you already look, marketing in a lot of cases is being automated, we're not gonna need as many marketers. So I think the people that don't have the skills to be able to connect with people and measure what they are doing are not going to be in the industry very long. But at the same time I think it creates opportunity, so it's exciting."
It was very exciting to get a chance to speak with someone with so much experience! We can't wait to have you join us to hear John Andrews present about retail relevancy on Tuesday, September 19th, 6pm at KnowledgeTree!