This month's Triangle Marketing Club speaker is YouTuber, speaker, author and entrepreneur Amy Schmittauer, who knows all there is to know about the ins and outs of vlogging in today's world. In her YouTube vlog posted on October 17, 2017, "WHY YOU HAVE NOTHING TO VLOG ABOUT," Schmittauer addresses what to do when you get to a point where you just simply cannot think of a topic to discuss in your vlog. She reminds viewers what their purpose and roles are as vloggers, and how to solve the root issue as to why people, whether they be "leaders, influencers, businesses" etc., sometimes draw a blank on what to vlog about.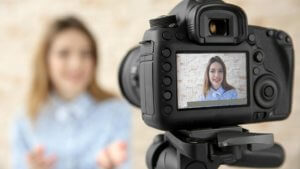 Why do you make vlogs in the first place?
Vlogs are not limited to a certain mold. Some people blog for fun or for more light hearted topics, whereas others vlog for the purpose of sharing business ideas or for generating some type of revenue through advertisements. No matter your angle, it is important to understand why you create your videos, and to keep in mind that you are constantly creating and communicating with your audience. In her vlog "WHY YOU HAVE NOTHING TO VLOG ABOUT," Schmittauer asks viewers, "Who are you doing this for?", where she then goes on to add, "If you don't have anything to vlog about, then you genuinely can't come up with something useful or interesting, or entertaining, for the person that you are doing this for." During the remainder of the video, Schmittauer shares her insight on the steps you need to take to spark the vlogging thought process when at a stand-still.
What do people like?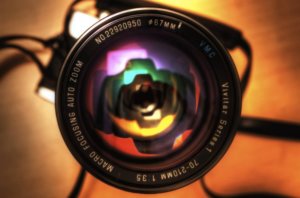 It is crucial when vlogging to think about what the people who are watching you are like: Where are they from? What do they do for fun? What are their days like, etc.? After considering all these factors, "…you start to envision all of these things, it becomes very clear to you who you're talking to." Once you fully understand how to address your audience, it becomes much easier to verbalize to them and to feel confident when effectively sharing your thoughts, beliefs, and ideas. When you get to the point where you envision all the aspects of your viewers' lives through many perspectives, you will not able to stop talking. Schmittauer ends her vlog with a final thought on the importances of your viewers, "What matters to them right now? That, is what you should vlog about."
If you are still stuck even after doing your homework on your viewers, a great source used to trigger ideas is Vloggingtopics.com, where there are a thousand vlog topics to choose from.