I'll be honest, I didn't know much about Triangle Marketing Club until I started to get  involved with the American Marketing Association chapter at my school. I first heard about the club when I overheard a group of AMA members chatting about the recent TMC event in Raleigh, North Carolina. I was interested to go, but unfortunately due to prior schedule arrangements, I would not be able to attend in such short notice. Luckily, I was informed there would be many more to come so I planned to attend the next one.   TMC Meetup
A few weeks later in our general meeting for AMA we had the pleasure of having Christopher Douglas, who is the Co-founder of the Triangle Marketing Club  and Owner/Director of Marketing of  DCD Marketing, as our guest speaker. He let us know a little bit about TMC and all the benefits that came from attending which made me even more eager to go. As the TMC event was quickly approaching, I started to feel a little nervous just like any normal person would feel.
What I Expected: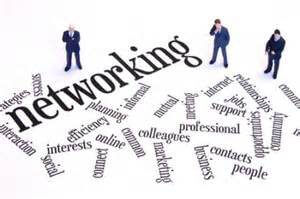 As college students, I would say we really don't get exposed as much as we should to networking events. Most of our time is spent inside a classroom being lectured or at the library; catching up on all of our work. Networking events are a great way to connect with people and land a job or internship but just the thought of networking with others can seem a bit overwhelming to most. A lot of  people are more familiar with networking through LinkedIn, but many of us aren't sure what to do when you are actually put face to face with a potential employer. Going to networking events can help many of us get over that fear and step our foot in the door to landing more opportunities.
As I prepared for my first ever TMC event, I remember Chris mentioned that  having business cards is a plus when you go to networking events. So, if you are reading this and you realize that you don't have business cards, GO AND GET SOME!!! (no really). You will realize they are a great way to set you apart from others, and it makes you look professional.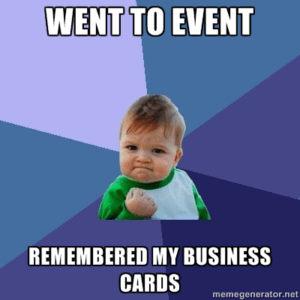 I knew a lot of AMA members who had already been to TMC events and who are greatly involved with the club. So, I knew I could rely on them to tell me a little bit about the events before my first one. They all assured me it was a great opportunity, and I shouldn't have anything to be nervous about but of course knowing myself I still had some doubts.
On the day of the actual TMC event,I was glad to know the carpool situation was all in order because that is just one less thing I had to worry about. What I was unsure about was what to wear to the event. I was informed it was business casual which made it much easier and less intimidating.  Now all there was left was to actually attend the TMC event and see for myself how it is.
What I Experienced:
As I walked into Knowledge Tree  I saw a very warm, inviting, and relaxing environment. I honestly could see myself working for a company like this. The atmosphere was inviting, music was playing, drinks and treats were served, and we all had our own name badges, which was a nice touch. I felt very welcomed with everyone I spoke to at the event and quickly my nerves about the day had gone away. Maybe it was the music they played or the smell of the chick-fil-A nuggets or the refreshments they provided but I felt very comfortable. I thought to myself maybe networking isn't so bad after all.
I would have loved to be able to talk to more people at the event and maybe next time I will be more prepared. As a suggestion to myself, I would do research before I go blindly and talk to someone before knowing exactly what they do.
I look forward to attending many more TMC events. Now that I know how the flow of things go, I can better prepare for them and hopefully make some valuable connections. If this TMC event taught me anything, is that preparation is key and time is of the essence.  Before my next TMC event I will make sure to look at the RSVP list and do my research on people I would be interested in speaking with. I am hoping that with the more TMC networking events I go to I will become better at networking and more confident in myself.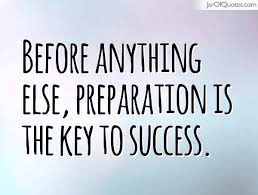 So guys, if you have never been to a TMC event or if you have and still feeling iffy about them,  I hope my article was able to give you some pointers on what to expect and what to do for your first or next TMC networking event It is an awesome experience and you have nothing to lose, so I encourage all of you to go. Networking is what you make it just like everything else in life!!!!!