Would you like to be an effective marketer for your company? Are you striving to do so without creating financial heartburn? If this is you, Triangle Marketing Club hosted an amazing event Tuesday, March 28, 2017. However, if you missed this event, here are some things you may want to write down!
We Appreciate Our Sponsors!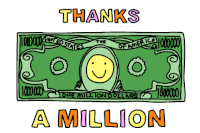 First, we would like to introduce you to Triangle Marketing Club's new website!!! Thank you Onwired for designing and developing our great new look with the same URL! Next, we would like to thank Springboard Promotions for another awesome prize for their giveaway! The lucky winner received an Artix 3 in 1 Insulator, a Yeti style and copper lined tumbler! We would also like to give a shout out to Compass Rose Brewery for providing craft beer! Along with this, we also had Marco's Pizza as our appetizer! Finally, TMC would like to give a special thank you to Adapt Partners, Technical SEO Agency for sponsoring this event!!

Better Well Known
Before our wonderful speaker Chris Moody began his presentation, TMC had a few "Better Well Known" segments. These segments are where cool companies have the opportunity to give brand awareness. Check out VR Business Brokers, who "sells other people's businesses" and Vine Rich Event Planning for memorable events and experiences! Jay Nachlis came to introduce his book "Never Trust a Man With a Pony Tail. Lastly, Tobacco Road Tours came to tell about their sightseeing and other fun activities!
Chris Moody
The moment we have all been waiting for is here! Triangle Marketing Club and Adapt Partners present Chris Moody on "Insanely Effective Content Marketing with a Limited Budget." Chris Moody, Content Marketing Leader at GE Digital, came to share some helpful tips on how to stay within your limited budget, but still produce great content.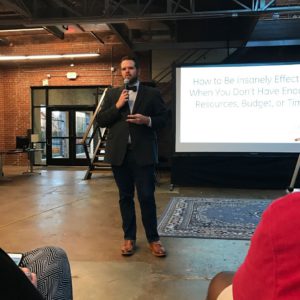 Marketers Versus CEO
What do you do when you don't have enough resources, budget, or time? Chris mentioned that the first thing we must do as marketers, is to understand why CEOs and Marketers don't see eye to eye. Most marketers are not bringing any value to their company or even meeting the expectations of CEOs.  Chris shared some interesting stats for this reasoning.
82% of enterprise marketers have no centralized view of the customers

65% of CMOs cannot measure ROI for digital marketing

80% of CEOs are not impressed by the work done by marketers
The question is: why?  Chris explained that it is because marketers could not prove the ROI of activity and that marketers have lost sight of what the job really was.
Documenting Your Content Strategy
There are five steps to document your content strategy. The first step is to define your mission. Think about what you are really trying to accomplish. Second, you must define your main goal. Chris emphasized to remember that main goal is singular, not plural. You may want to consider a SMART goal to make sure that your goal is measurable and attainable. Third, you must document your plan to achieve your goal. Identify the steps it may take to achieve your goal. The fourth step is to identify the best metrics for your company or team. Finally, the last step is to establish a baseline and measure against it.
Get Results!
Although results may vary, it is important to follow these four steps in order to create worthy content.
Answer every question your audience cares about.

Your subject matter experts are people you should be talking with. It is important to interview
your colleagues.


Stop trying to hit homeruns with every asset or everything that you do.

Realize that content is everywhere.
Chris said "Be opportunistic in the pursuit of creating content your customers and prospects find valuable."  He mentioned to stop chasing the next big thing or all the shiny objects that you encounter. Instead, document a content strategy, find content everywhere, and achieve your measurable goals.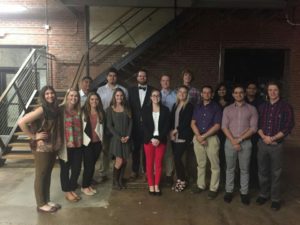 TMC would like to thank Chris Moody for his presentation! Join us at our next event at the KnowledgeTree  on April 25, 2017 at 6pm. Make sure to RSVP to our event this month featuring Caitlin Smith, who will be speaking on Journey Mapping!! Check out this awesome blog written by Candace Carter to learn more about her!